Belt line molding repair required some innovation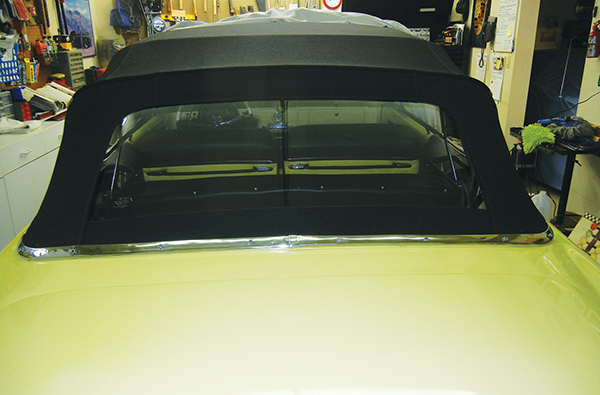 By Roy Lange
I recently had a new top put on my 1953 convertible. Due to the condition of my rear belt molding, I placed an ad for "belt molding with snaps." Since mine had been sanded and polished so many times, they had pinholes in them.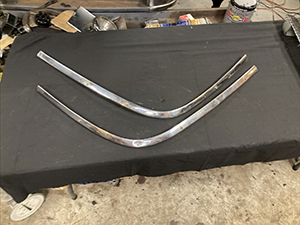 Not surprisingly, I didn't receive any offers. I tried eBay and found a set for $300 that were, in my opinion, beyond salvaging.
I had a theory that a set from a 1953 Ford Crestline two door (no post) would work. I did find a set on eBay for $83.73 (including shipping) and inquired as to the length and width. They were the same, except the ends on the Ford pieces were cut at an angle.
This was not an issue, since the ends went under the side molding anyway. Due to their location on a coupe, they were totally undamaged. I have found Ford trim to be less expensive than Mercury trim.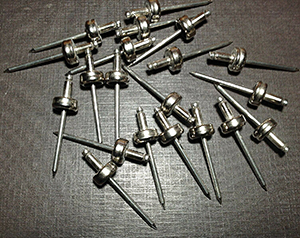 I found snaps online (www. althafastener.com), that were mounted with pop rivets ($20, free shipping).
I ordered the belt line moldings and snaps. After they arrived, I polished the belt line pieces. When I took measurements from the original pieces, I found the snaps were not mounted symmetrically from the center.
After checking with a few people, they confirmed the original installation of the snaps varied considerably.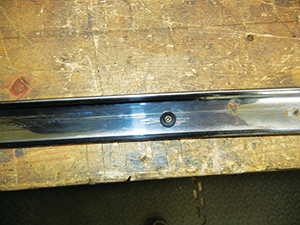 To find the center, I measured the opening of the rear window, and halved it, to establish the center location of the overlapping piece.
I taped the passenger-side piece (before it was drilled and polished) to the car, for mock up. I used a magic marker to locate the holes for the snaps, from the measurements taken from the driver's side. This made the snap installation symmetrical.
I used the measurements from the driver's side and duplicated them on the passenger side. When I installed the pop rivets, I put washers under the bottom for additional strength. The installation was now complete.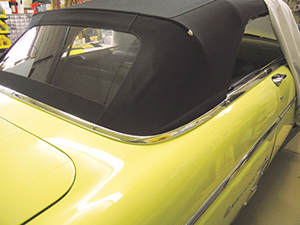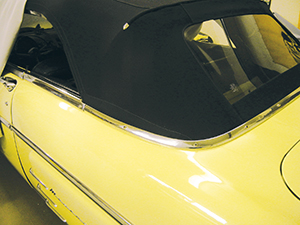 The total cost for this project was $103.73. For many of us, the hobby has become very expensive and at times prohibitive.
The goal of this story was to hopefully help someone be able to use this information to save a few dollars and provide an alternative, while searching for what has become, too often, overpriced and impossible-to-get parts.
Looking forward to the snow melting and getting back on the road again.
Besides being an IMOA member, Roy Lange, of Conifer, Colo., also belongs to the Early Ford V-8 Club of America and the High Country Regional Group.