Winter 2022 Classifieds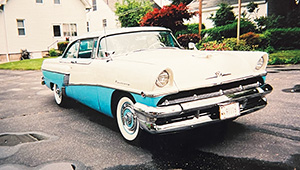 Cars for sale
1956 Monterey two-door hardtop. Drive anywhere car – cruiser. Many spare parts. Package deal – all must go. $28,000. Contact Joseph at (203) 754-4588.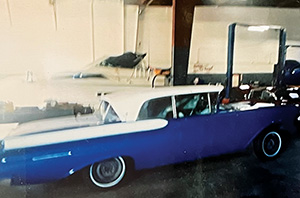 1957 two-door Turnpike Cruiser, Cobalt Blue with white top. Needs interior work. Engine has been rebuilt, wiring has to be done. New windshield, more than $10,000 in chrome. $10,000 or best offer. Contact Mike at (707) 548-4953 or e-mail michael.bruno@att.net.
Two 1957 Montereys and one 1957 Montclair, found on farm in South Dakota. All are two-door hardtops. Rusty bottoms from sitting in tree belt. Mostly complete. Montclair missing engine and has broken windshield. Other glass is good? Want to sell all together. Asking $2,000 each. Will consider offers. No parts sales. Contact Neil at (303) 903-5266 for info.
1963 Marauder S55, 390 four barrel, automatic, power steering, power brakes. Bought several years ago from New Mexico (good body), intending to restore, but unable due to health issues. Interior typical New Mexico. Some parts are missing. Free to a good home! Bring trailer, western North Carolina. E-mail hardtop61@gmail.com or call (419) 305-4642.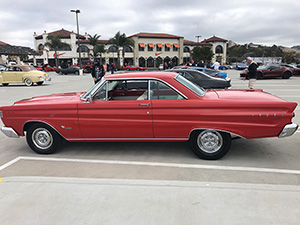 1964 Cyclone for sale. 59,000 miles, one repaint, original car. K code 289 four speed, runs and drives like new. $44,000. Car is in southern California. Contact Dennis at (714) 501-9479; e-mail barliboy@cox.net.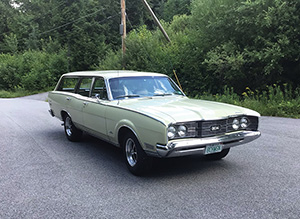 1969 Mercury Montego MX station wagon, three-seat western car with 81,000 actual miles, 351 Windsor with Edelbrock four barrel and custom dual exhaust. Automatic. No rust. Sat in Idaho barn for many years, so has been sorted this summer with new gas tank and sending unit, 15-inch wheels and tires, shocks, brakes, heater core, tinted windshield, all fluids and many switches and such. Asking $18,995 or best offer. Call (603) 383-9318 or e-mail tgscott@countryconsultinggroup.com.
1978 Bobcat Sport, two-tone paint, sport mirrors, factory front and rear spoilers, 2.3- liter automatic, factory A/C (complete), all smog equipment is still there and passed emissions test. Runs and drives. Nice original red/white plaid cloth interior. Has factory three-gauge set (fuel, alt, temp). $3,300. Colorado title. Contact Carlos at (720) 281-0940 call /text; e-mail calicometcarlos@yahoo.com.
Cars wanted
Looking to buy a Mercury Cyclone. Contact Robin at (813) 928-7330.
S-22 Comet convertible, driver. E-mail lewis.wells07@outlook.com or call (805) 888-9443.
Looking for the first car I ever owned.  1967 Cougar, Cardinal Red with Parchment interior and console. VIN #7F91C553944. Purchased in 1973 from Stoyer Pontiac, Orwigsburg, Pa. It was bought new from Rottet Motors,  Tamaqua, Pa. Sold it to a friend in the 1980s on Pottsville, Pa., its last known location. My friend does not remember who he sold it to or where the buyer lived. The last information from the Pennsylvania Department of Motor Vehicles states, "purged record 2014." If I can't find this car, I'm looking for one as close to this description as possible. Contact Bill at wck6241@yahoo.com; call (570) 754-3184.
Parts for sale
Two flathead bell housings; one 1951 Mercury stick; one 1949-53 Ford w/throwout bearing assembly. $75 each plus shipping. Contact Gene at (727) 808-8005 or e-mail gene678@icloud.com.
368 c.i. Y-block motor complete, fresh off Dyno. $7,500. Call Bob at (330) 639-8330 or e-mail hudson54man@sssnet.com.
Parts for a 1954 Mercury two-door convertible:
* Left and right front fenders.
* Left and right front inner fenders.
* Left and right doors (all sheet metal, unpainted with no filler).
* Fender skirts.
* Power window motors.
* Vent window frames.
Many more items I haven't been able to identify.
Contact Dick at (810) 765-3473 or e-mail wikrdik@comcast.net.
Parts wanted
Road/fog lights for 1956 Mercury. Contact John at (978) 546-9309 or e-mail noreastcarnutone@hotmail .com.
Side moldings for a 1955 Montclair. Also "Montclair" scripts for front fenders, jack, steering column, badging, radio delete and any bright work. E-mail rayr@seacast.com; phone (360) 929-3272. Centralia, WA.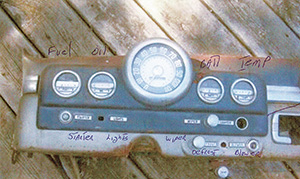 Identification markers for a 1949 Mercury dash as shown in the image. They are labeled as the starter, lights, wiper, defrost, blower and lighter. Please contact John at jsnyder@augustinehomes.com or call (540) 379-1391.
1949-51 four-door stainless steel window vent shades. Contact Gene at (727) 808-8005 or e-mail gene678@icloud.com.
Miscellaneous
Looking for a 1971 Mercury Comet JoHan-made promo model in 1/25th scale. Any color is fine, but I'd prefer a mint-in-box example, if possible. Also looking for a 1971 Comet Palmer-made slot car in 1/32nd scale. Again, I prefer a MIB example if possible. I'd consider unboxed examples only if they're exceptionally nice. Contact Tom at tomlovescoolcars@gmail.com or call (480) 438-3396 (AZ). Please send some photos and price, including shipping, in first correspondence. Thank you.