Fall 2021 Classifieds
Cars for sale:
1953 Monterey four-door sedan, automatic, all stock, very good condition, runs and drives great, clean vehicle, no rust. Flathead V-8, 78,000 original miles, extra parts. Asking $16,000 or best offer. Photos available. Contact Sam at (845) 399-4557.
1962 Monterey Custom two-door hardtop, 390 4V with three-speed stick and overdrive. 355 gear, only driven seven years as a family car. All paperwork since new, purchased from original owner 32 years ago. Recent exhaust, tires, brakes, extra parts. Asking $10,950. Contact Bob at (715) 551-0660.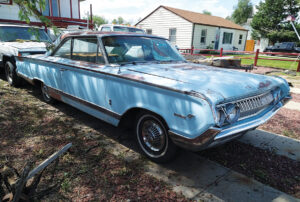 1964 Mercury Marauder Park Lane two-door hardtop w/ title. $5,900. 390 four-barrel, automatic, light blue and blue interior, 97-percent complete. Has nice original '64 Merc spinner wheel covers. Small rust spot behind rear wheels. Needs to be trailered. Call (720) 633-7956 or e-mail me at calicometcarlos@yahoo.com.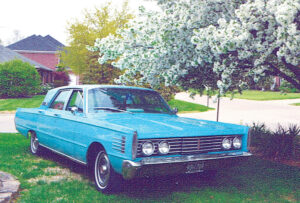 1965 Monterey Breezeway Sedan, Cruise-O-Matic, 390 engine w/2bbl carburetor, only offered 1963-68. Only three owners since new. 92,450 miles, 95,718 miles at present. Located in Indiana. Asking $20,000. For more images or questions, contact Dan at djeager76@aol.com, or call (812) 760-6685.
1972 Standard Cougar Coupe, 50,000 miles, $8,000.
1973 Cougar XR-7 convertible, $12,000.
1978 Marquis Brougham four-door, $3,000.
2003 Marauder, 30,000 miles, $18,000.
Call Howard (PA), (412) 377-5027.
Car wanted:
Looking for a decent 1949 Mercury two door, San Diego, (619) 475-5641.
Parts for sale:
1960 Monterey Montclair chrome trim accessory, fender ornaments. $30 each. Contact peager1996@aol .com, or call (812) 589-0921.
1961 Mercury remote-controlled outside rearview mirror kit (CIMB-17696-C) in original box. Parts used to attach mirror included with directions. Asking $399. Located in Indiana. Contact peager1996@aol .com; or call (812) 589-0921.
Parts wanted
Right front fender stainless side trim and right front (4 door) door trim for 1949 four-door sedan. Day phone (941) 371-1568; Eve. (941) 323-1776 (FL); e-mail albavry@gmail .com.
Need the following for a 1947 convertible: Top front fender trim (both sides); part number (not quite sure), 29A-16188-A; radio (working or not) with five presets; fog lamp assemblies. Contact Tom at (310) 872-9402; e-mail tdorow44@gmail .com.
Miscellaneous:
1949 Mercury Custom street rod diecast metal collector bank. New, still in box. Limited edition. $20. Contact peager1996@aol.com.; or call (812) 589-0921.

Ertl American Muscle 1949 Mercury coupe diecast black, 1:18 scale, new in box. $50. Contact peager1996@ aol.com, or call (812) 589-0921.