1 Lot of 57-58-59 Mercury Parts
For Sale: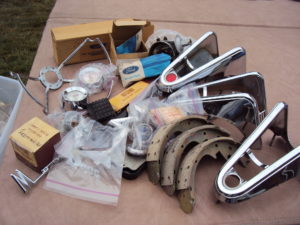 in 14 plastic tubs/crates. The widow of former IMOA Director Jerry Clor is selling the private stash of Mercury parts that he collected during the restoration of his two 1957 Mercury Montereys. Stored in garage since Jerry's passing in 2015. Asking $700 for all 14 tubs (only $50 per tub, far below actual value).
Email John Clor / Ford Performance: jclor@Ford.com.
Parts Located in Michigan