Turnpike Cruiser pace car nets $110,000 at auction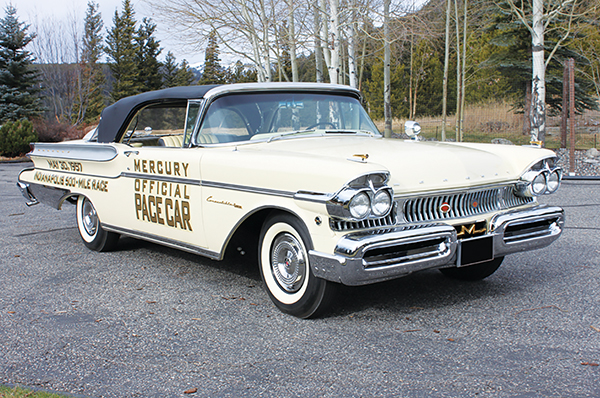 A 1957 Turnpike Cruiser convertible Indianapolis 500 pace car brought a winning bid of $110,000 at the Barrett-Jackson auction held Jan. 14-22 in Scottsdale, Ariz.
Overall, the auction garnered $102.5 million and set 40 world auction records. The consignment of 1,719 vehicles was the most in the company's 46-year history.
The Charlie Thomas Collection, featuring 146 vehicles, sold for just over $1.7 million.
From Barrett-Jackson's auction listing of the Turnpike Cruiser:
This 1957 Turnpike Cruiser convertible Indy 500 pace car was restored to concours condition in 2000 with 32 test miles since the completion. It is factory-equipped with front and back Mercury-only deluxe seatbelts.
It's also equipped with optional factory air conditioning, which was installed on less than 1 percent of all 1957 Mercurys built.
It was the winner of eight national awards, including International Mercury Owners' Association Best in Show, Hilton Head Concours Best of Class, Vintage Weekend Best of Show, AACA Grand National First and Senior.
It was selected by Ford Motor Co. to return to the Indy 500 track in 2004 to pace 50 new 2004 Mercury Marauders for a TV commercial.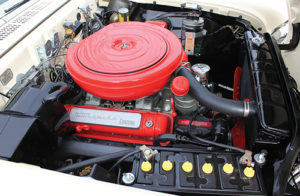 It also comes with a signed photo from Sam Hanks, winner of the 1957 Indy Race with Pace Car. It's equipped with a V-8 engine and automatic transmission.